According to the U.S. Department of Commerce Economic Development Administration, a Comprehensive Economic Development Strategy (CEDS) is designed to bring together the public and private sectors in the creation of an economic road map to diversify and strengthen regional economies.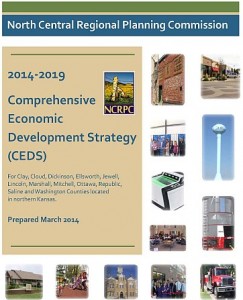 (PDF, 3.0 MB)
Why is a regional approach significant, if not necessary?
We no longer live in a time when our rural cities can or should work in isolation. Aptly defined regions can add value to the mix by providing the critical mass necessary for singular places to compete in the global economy. However, this mass becomes effective only if counties and cities first have the opportunity and desire to work with one another.
How do we view economic development?
Economic development is one of the engines driving the overall process of the community development process, for it affords residents of a community the opportunity to work and accumulate wealth. Its role is to produce sustainable economic prosperity within a defined geography. Success requires continuous growth in leadership and business services; the first to develop a vision of the future and to commit resources; the second to satisfy ever-evolving business needs. It is not something that can be done unilaterally, for it requires cooperation and planning.
How you can become involved?
You are invited to join NCRPC and its affiliate, NCKCN, in the efforts to make North Central Kansas a better place to live and work. As you read the contents of the document provided here, please feel free to contact the NCRPC office with any comments or suggestions you might have concerning the growth and development of North Central Kansas. The easiest means of making contact is to go to the "Contact Us" section of our website and follow the simple instructions provided.
Produced with funds provided by: United States Department of Commerce Economic Development Administration (EDA)