Rural Business Development Tax Credit (RBDTC) Initiative
The NCRPC and its affiliate, NCKCN, the region's 501(c)3 non-profit organization dedicated to community development, manage the region's Rural Business Development Tax Credit (RBDTC) program, designed to benefit 19 counties in North Central Kansas. The program was made possible by the Kansas Economic Growth Act of 2004, which established a tax credit for rural business development in seven designated economic development regions (Northwest, North Central, Northeast, East Central, Southeast, South Central and Southwest) of the state. The Kansas Department of Commerce launched the program.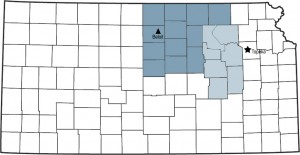 How to Apply
Click here to learn how to apply for funds for a qualified project
Contact
For more information about the North Central Rural Business Development Tax Credit Program, contact Doug McKinney, NCRPC Executive Director.