REV-E3, located in Jewell, KS, was created with the vision of reducing electronic waste (E-waste) in rural areas. It recently marked completion of its first year in business.
While E-waste continues to be a primary focus, the business has expanded its services to include broader information technology services—including data destruction, equipment sales, refurbishing, and repair. Lee McMillan and Tony Salcido are owners. The business has another full-time employee.
"We assist clients through the life of their electronics from helping to purchase new, to repairing as issues arise and finally to recycling end of life products," McMillan said.
The business helps keep E-waste from households and businesses out of landfills and dispose of it safely. According to McMillan, REV-E3 refurbishes what it can before tearing items down for recycling—essentially extending the life of the electronics.
While many land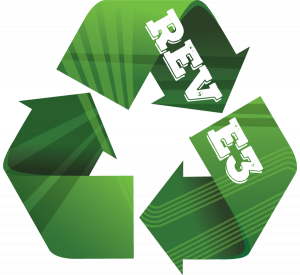 fills accept E-waste, some are limited on how much and what types they can accept. McMillan suggests checking with your local landfill on its E-waste policies.
The company has recently started an initiative to partner with cities and counties to offer community cleanup/E-waste drives. In the past year the business has also started to work with E-waste coalitions in which multiple counties participate.
"Working with the E-waste coalitions is great for us and it also saves them the expense of having to haul items away," McMillan said.
REV-E3 was recently awarded funds through the Kansas Department of Health & Environment Solid Waste Grant Program to purchase trailers and equipment that will allow the business to double the amount of E-waste it can collect by having larger storage capacity. NCRPC Community Development Representative Nichole McDaniel assisted the business with the KDHE application.
"The grant award will allow us to expand our service area and better utilize our time, equipment and resources," McMillan said.
This article appeared in the May 2018 NCRPC Newsletter.