Join our Growing Team!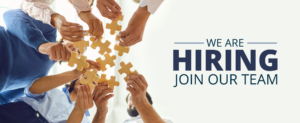 Are you passionate about making a difference in rural Kansas? Do you have a talent for persuasive writing and project management? If so, we have an exciting opportunity for you. The North Central Regional Planning Commission (NCRPC) is now accepting resumes for a full-time Community Development Representative to join our team. As a Community Development Representative, you will play a pivotal role in securing funding for NCRPC member cities and counties throughout North Central Kansas. Your excellent writing skills, research abilities, and strong understanding of grant application processes will contribute to our success in securing grants from various foundations, state, and federal agencies.
Responsibilities include but are not limited to identifying funding opportunities, facilitating community meetings, drafting and submitting proposals that help organizations or individuals receive loan/grant funding, project management, maintaining positive relationships with fund providers and other stakeholders, and maintaining records and submitting reports related to funders in the areas served by the NCRPC. The position is based in the Beloit office initially, but telecommuting/remote working may be a possibility in the future.
Applicants must have technical communication skills. A Bachelor's Degree in Arts and Sciences (e.g., Community Development, Planning, Geography, Political Science, or Economics), Business Administration, or a related field preferred. Associate's Degrees in similar fields with at least three (3) years of experience working in a community-oriented setting are also acceptable. Proficiency with Adobe Acrobat and Microsoft Office (Word, Excel, and PowerPoint) is required. Must possess a valid Kansas Driver's License and have a clean driving record. Benefits include KPERS retirement, health and dental insurance, and holiday, vacation, and wellness leave.
How to Apply
Application Deadline: Open Until Filled
Position Start Date: As Soon As Possible
Applicants shall provide a resume with three (3) professional references.
Requested documents may be emailed to: communitydevelopmentrep@ncrpc.org
Subject Line: Community Development Representative Application
Or may be sent by mail or delivered to:
North Central Regional Planning Commission
Attn: Community Development Director
109 N. Mill, P.O. Box 565
Beloit, KS 67420
Please contact Bri Beck, Community Development Director at (785) 738-2218 with questions.
The position is open until filled.
Joining our team means being part of an organization that is making a real difference in North Central Kansas. As an Equal Opportunity Employer, we value diversity and encourage individuals from all backgrounds to apply.
Community Development Representative Position DescriptionPDF, 261 KB