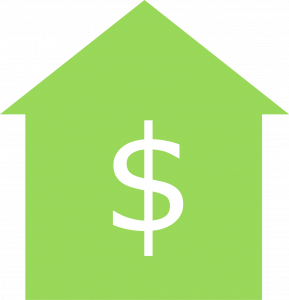 A new program that seeks to make home ownership more affordable is now available to home buyers purchasing a home in Cloud and Mitchell counties.
The two-county pilot project of the NCK Home Ownership Program will assist current and future residents by reducing the barriers of down payments and closing costs. The program offers a combination of a 0% down payment assistance loan of up to 10% of the purchase price ($10,000 limit) and closing cost grant of up to 2.5% of the purchase price ($2,500 limit) when purchasing an existing home in Cloud or Mitchell County. Funds are available on a first come, first served basis.
An award from the Dane G. Hansen Foundation of Logan, Kansas, is being used to assist in the creation of the loan and grant pool. The NCRPC will provide program administration led by Debra Peters, Program Manager.
"This initiative would not have been possible without assistance from the Dane G. Hansen Foundation, Cloud and Mitchell County banks, CloudCorp Executive Director Ashley Hutchinson, and Solomon Valley Economic Development Director Heather Hartman," Peters said.
Increasing quality of life for residents through home ownership and reducing the number of homes on the market are two project goals. According to Hartman, the launch of the NCK Home Ownership Program in Mitchell County gives her organization another tool to help employers.
"We are always searching for ways to help our employers retain quality employees and home ownership is another piece of the puzzle," Hartman said.
Hutchinson expects the program will have many benefits in the two counties where the pilot is being launched—and regionally if the program meets expectations and is able to expand.
"The Home Ownership Program is an additional recruitment tool to attract young professionals to North Central Kansas, complimenting the existing Rural Opportunity Zones," Hutchinson said. "More home ownership means more kids in schools, a broadening of the tax base, and healthier, happier families."
This pilot project will test the demand for such a program. Ultimately the goal is to expand the program to other counties in the NCRPC service area that also fall within the Dane G. Hansen Foundation service area. Another pilot home ownership program was launched in Marysville in February to test demand for a similar program in the remaining NCRPC service area counties. For more information, contact Debra Peters at 785-738-2218 or dpeters@nckcn.com or visit www.ncrpc.org/services/housing/#homeownership.
This article appeared in the May 2018 NCRPC Newsletter.