Improvements to Increase Energy Efficiency of Multi-Family Unit Completed
Residents living in a 40-unit affordable housing complex in Osborne, Kansas, should start to see savings on energy costs thanks to improvements made possible through the Weatherization Assistance Program.
The Osborne Housing Authority, started in 1968, manages the Solomon Valley Apartments. The complex is comprised of duplexes, 4-plexes and a 6-plex, with the newest units constructed in 1982.
The Weatherization Assistance Program allowed for the installation of more than 26,000 square feet of attic insulation, nearly 8,600 square feet of sidewall insulation, and the installation of air sealing measures such as weatherstripping, caulking, and door sweeps. Throughout the apartments new smoke and carbon monoxide detectors were installed as well as 350 LED lightbulbs. Other minor health and safety measures were also completed.
Weatherization helps reduce energy costs for households by increasing the energy efficiency of their homes. Through weatherization improvements and upgrades, households save on average $283 or more every year. The Weatherization Assistance Program is offered at no charge to income-eligible families. The NCRPC administers the program for 41 Kansas counties.
"Many of our clients are residents living in single family homes," said Kendra Ryser, NCRPC Weatherization Director. "When we get the opportunity to complete a multi-family unit project like the one in Osborne, it is rewarding knowing the program is positively impacting more residents at one time."
Ryser acknowledges there are many similar multi-family housing units in the region that could benefit from the Weatherization Assistance Program. The first step is applying. Please note that due to program demand, there currently is a waiting list for services.
"They were on the waiting list for about two years," Ryser said. "The work then took about three months and was completed in March of this year. The process was not quick, but the benefits will hopefully last a long time."
To view maximum income guidelines or learn more, visit the NCRPC Weatherization page.
Did you Know?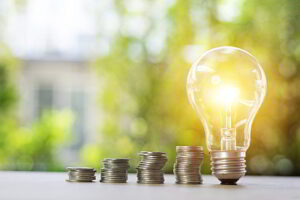 October marks Energy Awareness Month and Weatherization Day is officially recognized on October 30. Did you know that over its more than 40-year history nationally, the Weatherization Assistance Program has weatherized more than 8.1 million homes? See energy saving tips.
This article appeared in the Quarter 3 2023 NCRPC Newsletter.
---
To view more Project Spotlight articles, visit https://www.ncrpc.org/tag/project-spotlight/.