The NCRPC is committing to partnering with our members and the region as we all respond to the impacts of COVID-19. This resource page provides links and information in one central location and will be updated as needed.
Business and Nonprofit Technical Assistance Update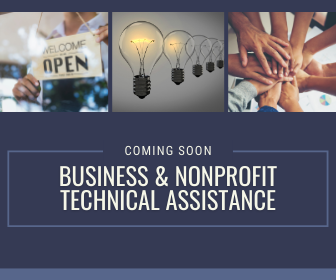 The North Central Regional Planning Commission has received funding to offer FREE technical assistance trainings to North Central Kansas (12-county NCRPC service area) businesses and nonprofits to aid in successful recovery from the impacts of COVID-19.
A survey was completed in December 2020/January 2021 to help determine the training topics and tools most needed to strengthen businesses and nonprofits and increase the region's resiliency going forward. Additional information will be announced once details are finalized. It is anticipated that trainings will begin in spring 2021 and go throughout the year.
Business Financial Resources
Technology Resources
Useful Links/Resources
Contact
The NCRPC, through EDA CARES Act Recovery Assistance funding, will help coordinate a response to the pandemic's economic effects within the 12-county region. The Regional Economic Disaster Recovery Coordinator serves as a liaison for those efforts.
To email Becky LaPolice, Regional Economic Disaster Recovery Coordinator directly, please fill out the form below. Fields marked with an * are required.