Helping communities deal with nuisance properties, enforcement and ordinances was the main goal behind NCRPC offering a pilot Nuisance Abatement Program in 2018.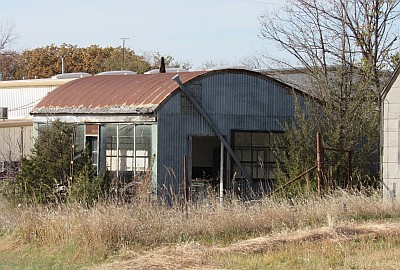 NCRPC Housing Director Carol Torkelson says there have been many positive results from the first year of the program in the City of Belleville.
"The visual impact is huge in the area where the ordinance was enforced and property owner pride is very apparent," Torkelson said. "Another great success was neighbors helping neighbors — working together to remedy issues that needed taken care of."
The Nuisance Abatement Program offers third party assessment and oversight from an outside perspective to enforce an ordinance the city adopts. The comprehensive Nuisance Abatement Ordinance applies to all properties including commercial, residential, vacant or occupied. NCRPC developed the program based on similar initiatives with peer organizations in Nebraska.
"We all get used to seeing things as they are and that becomes normal," Torkelson said. "The program helps nudge residents to be aware of their surroundings."
The pilot program was designed to be completed by the end of 2018. All properties have cleared except those the City of Belleville is monitoring and will complete with its demolition program. According to Belleville Mayor Kim Lapo, in recent years the city has demolished approximately 10 homes per year that have been deemed uninhabitable. Some of these properties have absentee owners.
"Everyone in our community wins when our properties are taken care of," Lapo said. "It positively impacts tourism and economic development, which is crucial for small towns like us to stand out."
While there were challenges to work through like many first-year programs, Torkelson credits the City of Belleville and its staff for staying the course and successfully completing the project.
"City staff was great to work with," Torkelson said. "They offered suggestions such as an extra clean up day to help residents and use of their time and equipment for the actual abatement."
According to Lapo, the city encountered pushback at the early stages of the program's implementation — mostly due to questions about the purpose and cost. "The council and city staff worked diligently to be as transparent as possible and answer the questions that the community had in regards to this program," Lapo said.
After a year of the program, Lapo reflected that there have been noticeable successes, including the visible difference where the nuisance abatement ordinance was enforced. "Trash has been removed from properties, vegetation has been cut down, repairs have been made to homes and structures, and vehicles have been tagged or removed from properties," Lapo said. "A sense of community pride has been fostered since this program's implementation."
NCRPC is currently developing a modified version of the program that will be available to smaller communities that cannot afford the cost of the full program.
"We see the need in many of the communities we work with but also understand this is hard for communities to take on," Torkelson said. "It is a lot of work and it impacts people on a personal level."
For more information about the program, contact Carol Torkelson at ctorkelson@nckcn.com or NCRPC Housing Assistant Keegan Bailey at kbailey@nckcn.com.
This article appeared in the January 2019 NCRPC Newsletter.