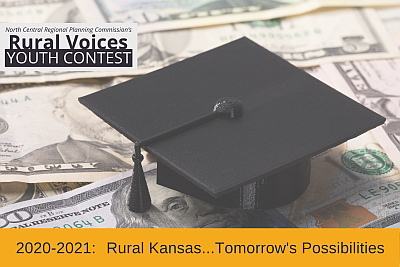 Two high school seniors in North Central Kansas are being recognized with the John R. Cyr Rural Voices Award for submitting the top entries in the 2020-2021 Rural Voices Youth Contest sponsored by the NCRPC.
Avery Johnson, a senior at Beloit Jr-Sr High School, and Carrie Roe, a senior at Herington High School, submitted the winning entries in this year's contest. Each will receive a cash award of $850. The contest awards are named in honor of John Cyr who served for 22 years as the NCRPC Executive Director. Since 2006, more than $26,000 has been awarded through the Rural Voices contest.
Students had the option to submit an original essay or video reflective of this year's contest theme of "Rural Kansas…Tomorrow's Possibilities." High school seniors in the 12-county NCRPC service area were eligible to participate.
"The Rural Voices Youth Contest provides an excellent opportunity for high school seniors to truly reflect on how living in rural Kansas has shaped their lives," NCRPC Executive Director Emily Benedick said. "In a time when recruiting our youth back to rural Kansas becomes increasingly difficult, I think the Rural Voices process leaves participants with a greater sense of appreciation for a rural upbringing."
Details on the 2021-2022 Rural Voices Youth Contest will be announced in the Fall.
From the Winners…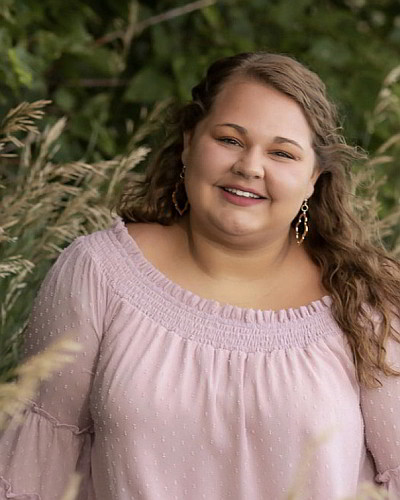 "As with all rural populations we face challenges that will test the progression of our community. However, we are blessed with strong community leadership, generational visionaries, and passionate citizens who are dedicated to the continued advancement of our small but mighty community. My vision of 2030 is following the road back home and leading my generation through the same continued excellence."
Avery Johnson | submitted top video entry
"I've enjoyed every moment of growing up in a small town, which is why it was so important that others understand that rural Kansas has so many opportunities for people to be successful and thrive. We need to protect our rural communities and give them the chance to prosper so they can do the same for future generations."
Carrie Roe | submitted top written entry
This article appeared in the March 2021 NCRPC Newsletter.