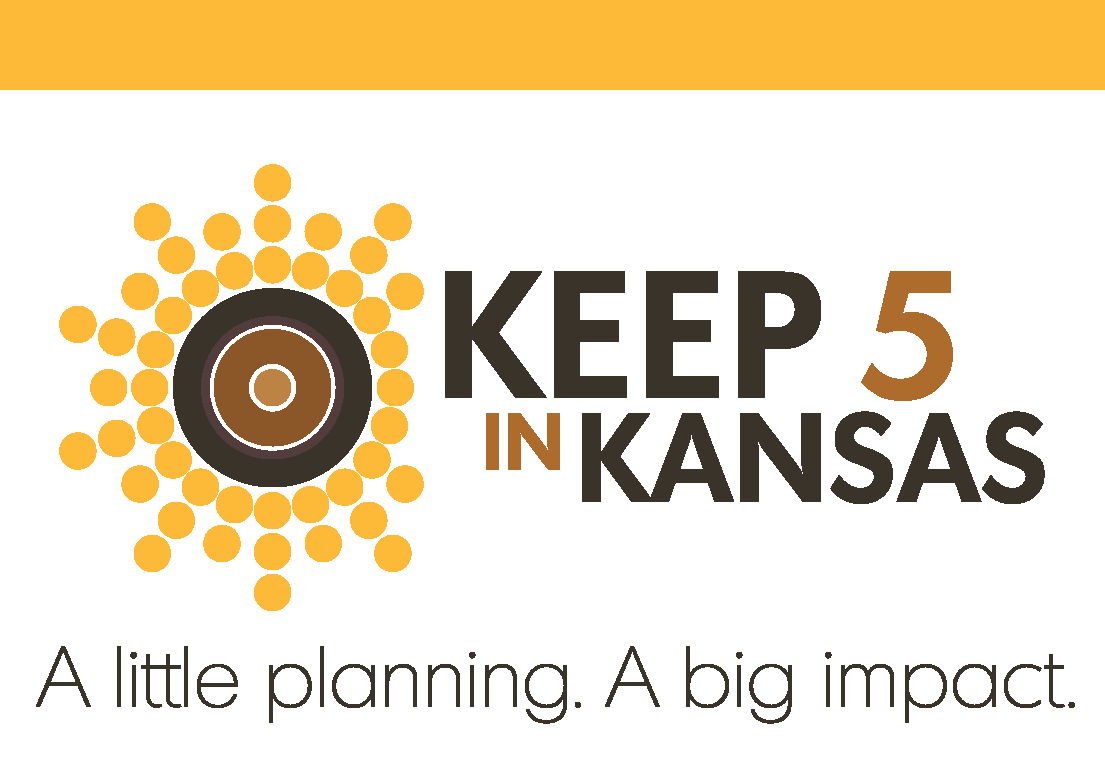 A recently updated study on the transfer of wealth in Kansas presents an opportunity to communities of all sizes for local charitable giving.
The Center for Economic Development and Business Research, part of the W. Frank Barton School of Business at Wichita State University, first completed a transfer of wealth study for Kansas in 2007 and updated it in 2012 and 2019. This study estimated future intergenerational wealth transfer for each county in Kansas. The transfer of wealth is an estimate of the household estate wealth transferred from the current generation to the next.
The most recent study indicates the following:
$67.7 billion will be transferred from one generation to the next in the state of Kansas from 2020 to 2025.
$3.4 billion or 5 percent could be preserved in community foundation endowments.
$1.2 trillion will be transferred in the state within the next 50 years (2020 to 2070).
The Keep 5 in Kansas initiative is one tool the Kansas Association of Community Foundations (KACF) uses to promote the importance of planned, charitable giving to local community foundation endowments. The concept is that by capturing a portion of the wealth being transferred — just 5% of an estate — will go a long way toward helping to ensure a community's future. This can provide communities with a permanent source of endowed funding to support local projects such as economic development, local non-profits, schools, churches, public beautification and other community needs.
"Kansas community foundations are leading an effort to ensure the state's transfer of wealth is preserved and invested in communities across Kansas," Svetlana Hutfles, KACF Executive Director, said.
To learn more about the updated transfer of wealth study or Keep 5 in Kansas, visit the Kansas Association of Community Foundations.
This article appeared in the November 2020 NCRPC Newsletter.