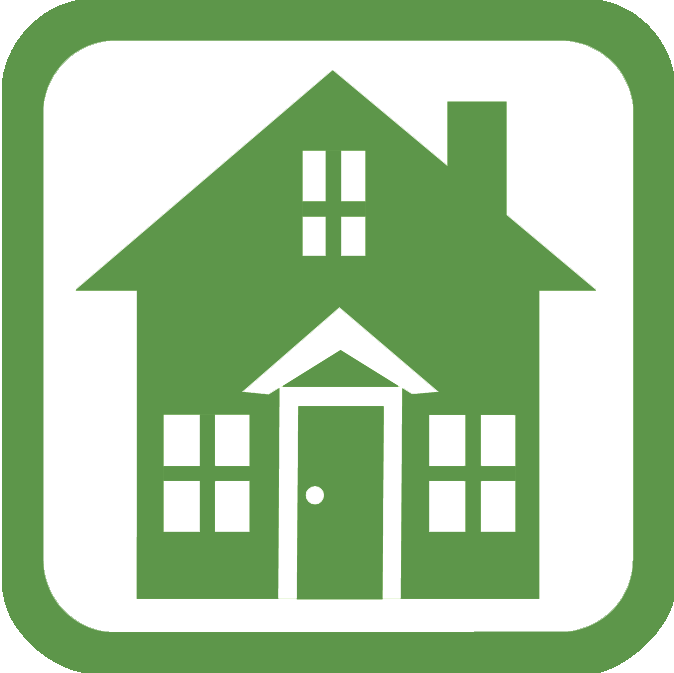 Quality housing is an asset to a community and must be maintained and addressed just like any other infrastructure within a community. We have experienced staff available to help member cities and counties evaluate and address their respective housing needs. Housing services include but are not limited to housing project planning, housing rehabilitation administration and inspection, licensed lead inspections and risk assessments, lead clearance testing, certified asbestos assessments, demolition inspections, and nuisance abatement.
NCRPC also operates a Household Weatherization Assistance Program for residents in 42 Kansas counties and administers a home purchase incentive program.
Housing Rehabilitation
The NCRPC provides application preparation, project administration and inspection services for the Community Development Block Grant (CDBG) Housing Rehabilitation Program, which is funded through the Kansas Department of Commerce. The CDBG Housing Rehabilitation program is part of an annual competitive round with an application typically in August. This program provides funding to local governments for homeowner and rental rehabilitation and for demolishing dilapidated residential structures. It is designed to benefit low and moderate income families. All communities applying for a CDBG housing grant must complete the Housing Assessment Tool (HAT). Click here for the HAT form or contact the NCRPC Housing Director.
Click here for a flyer with more information about the CDBG Housing Rehabilitation program.
Housing Inspection Services
NCRPC housing inspectors are licensed or certified to provide a variety of inspection services for governmental entities and private property owners. To learn more about any of the following inspection services NCRPC offers or to request a bid, contact the NCRPC Housing Director.
Nuisance Abatement
A new pilot Nuisance Abatement Program will assist communities struggling to deal with "nuisance" properties that are unsafe or not in compliance with ordinances. Common nuisances may include unlicensed cars; uncontrolled weeds, grass, trees, and bushes; houses with broken windows or doors; outbuildings in disrepair; vacant houses; and household garbage and other waste. In addition to these items being an eyesore for a community, many are also a threat to the health and safety of its citizens.
While some larger communities have code enforcement officers, many in the NCRPC region do not. This program is a means for communities to have access to this type of service on a contractual basis without the full staffing costs associated with such by using the NCRPC for third party assessment and oversight.
Click here for a flyer with more information or contact the NCRPC Housing Director to get started.
We are currently seeking qualified housing and/or HVAC contractors to bid contract work for our housing programs. Opportunities exist for the Housing Rehabilitation and the Household Weatherization Assistance Programs. For more information, click here.
The North Central Regional Planning Commission operates a Weatherization Assistance Program that helps reduce energy costs for low-income households by increasing the energy efficiency of their homes, while ensuring their health and safety. The 42 counties in the NCRPC service area include: Barton, Cheyenne, Clay, Cloud, Decatur, Dickinson, Ellis, Ellsworth, Geary, Gove, Graham, Greeley, Jewell, Lane, Lincoln, Logan, Marshall, Mitchell, Morris, Ness, Norton, Osborne, Ottawa, Phillips, Pottawatomie, Rawlins, Republic, Riley, Rooks, Rush, Russell, Saline, Scott, Sheridan, Sherman, Smith, Thomas, Trego, Wabaunsee, Wallace, Washington, and Wichita. Funding for this program is provided by the Department of Energy (DOE) and the Low Income Energy Assistance Program (LIEAP).
Click here for more information about the Household Weatherization Program and how to apply.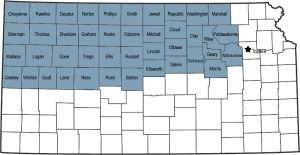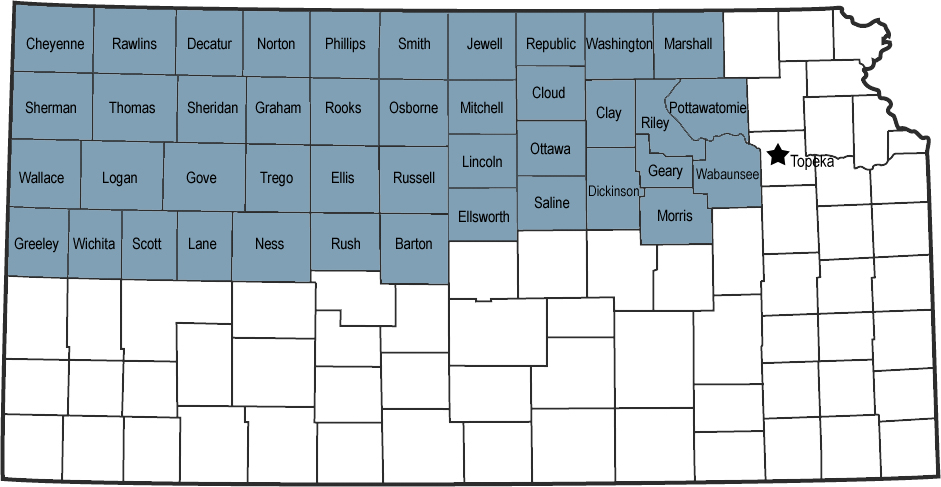 Home Purchase Incentive Program
North Central Regional Planning Commission is proud to partner with local banks and charitable foundations to create and administer a new incentive program to make home ownership more affordable. Currently a pilot program is available in the following locations:
Click on a location link above or contact Debra Peters, Home Ownership Program Manager for more information.