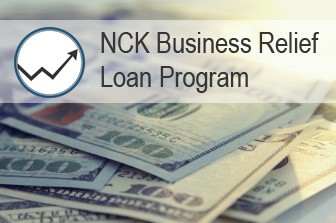 Program Assists 16 Businesses in the Region
A total of 16 businesses located in North Central Kansas received assistance through the NCK Business Relief Loan Program.
The program was made available in November 2020 to assist North Central Kansas businesses adversely impacted by COVID-19. It was made possible through funding from the U.S. Department of Commerce Economic Development Administration (EDA) through the CARES Act. The NCRPC administered the NCK Business Relief Loan Program. All 16 loans were closed by the end of July 2021.
"Demand for the program was strong," NCRPC Business Finance Director Debra Peters said. "We were glad to be able to make this program available quickly during what has been a very challenging time for businesses. We appreciate our stakeholders who helped us get the word out to businesses needing assistance."
The program has disbursed $1,014,000 in loan capital to 16 businesses in the region including 5 manufacturers, 3 retailers and 8 service-type businesses. Other project funding sources have contributed another nearly $2.5 million. The businesses that were assisted plan to retain 109 full-time jobs. In addition, 3 businesses plan to pivot operations as a result of the pandemic and create 5 new full-time jobs. Although funds for this program are currently exhausted, as loan funds are repaid, recaptured funds will be available to re-lend to for-profit businesses in the NCRPC 12-county service area.
"This program was an overall positive for the region really on two levels," Peters said. "It provided support to businesses that were impacted by the pandemic and it also becomes a permanent financing tool to assist future businesses in North Central Kansas."
Learn more about the NCRPC Business Finance Program.
This article appeared in the July 2021 NCRPC Newsletter. Updated on August 19, 2021.