Organization Celebrates Major Milestone in 2022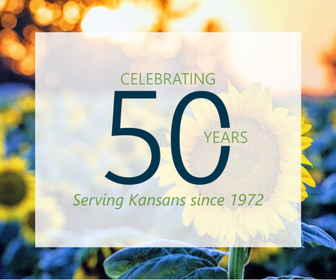 March marks the 50th year since the North Central Regional Planning Commission (NCRPC) was organized.
The NCRPC was first formed in 1972 under K.S.A. 12-716 et seq. (now K.S.A. 12-744) as a multi-county planning organization headquartered in Beloit, Kansas.
In 1980 the NCRPC was designated an Economic Development District by the U.S. Department of Commerce, Economic Development Administration. Since that point the organization has evolved into a comprehensive community development and planning group based on K.S.A. 12-744 and structured by K.S.A. 12-2901 et seq. that provides a variety of staff assistance to cities and counties within the traditional planning area at their request. The NCRPC also provides contract services in a much broader area through various programs.
While much has changed over the years, we remain committed to serving communities across North Central Kansas. Thank you for your partnership — past, present and future!
This article appeared in the March 2022 NCRPC Newsletter.