Pilot Assisted in the Purchase of 25 Homes in 2020
Financial incentives offered through the NCK Home Ownership Program assisted in the purchase of 25 homes in the region last year.
The pilot program officially expanded to Ottawa and Republic counties in April 2020. It assisted eligible home buyers with down payment and closing cost assistance. The total value of the 25 homes was nearly $3 million, with $300,000 coming from the pilot program. There were 8 homes purchased with program assistance in Ottawa County and 11 homes purchased in Republic County. Another 6 homes were located in counties where the NCK Home Ownership Pilot Program had launched previously.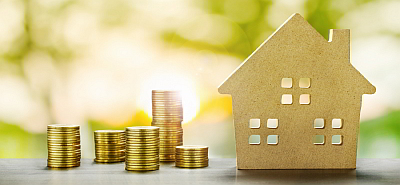 The NCRPC administered the program offered by its housing non-profit, NCK Housing Opportunities, Inc. The non-profit serves Cloud, Ellsworth, Jewell, Lincoln, Mitchell, Ottawa, Republic, and Saline counties. An award from the Dane G. Hansen Foundation of Logan, Kansas, assisted in the creation of the loan and grant pool. An award from the Evergy Hometown Economic Recovery Program provided the grant portion of the program for Ottawa County home buyers.
Program data indicate positive local impacts. In a survey of home buyers, 44% were first-time home buyers and 44% also took a job in the last 24 months with one-third of those reporting the program incentive was a factor in their job decision. In addition, 43% were under 30 years of age.
"With the expansion of the pilot program to Ottawa and Republic counties, we continued to see strong interest from individuals with local ties to the region with 62% of home buyers reporting that they graduated from a school in the NCRPC 12-county service area," Home Ownership Program Manager Debra Peters said. "We were also encouraged by the high percentage of young buyers accessing the program and staking roots in the region."
A similar home ownership pilot program is underway in Dickinson County. Additional pilot programs have been completed in the City of Marysville and Cloud, Ellsworth, Lincoln and Mitchell counties. Future plans include the expansion of pilot home ownership programs in each of the remaining counties in the NCRPC 12-county service area, pending the availability of funding. Results of the pilot programs will be used to develop a permanent regional home ownership program. Visit the Home Ownership Program page to learn more.
This article appeared in the January 2021 NCRPC Newsletter.