Weatherization Assistance Client Sees Drop in Utility Usage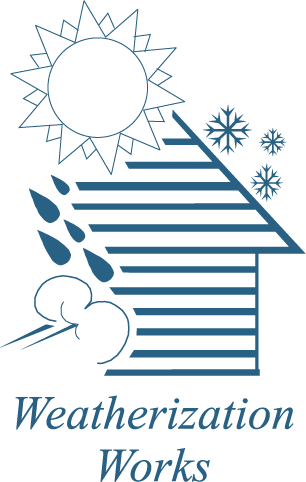 At the age of 94, Delora wanted one thing: to leave a decent home to her children when she passed away. Improvements made to her home through the Weatherization Assistance Program may help make that possible.
Previously, the client was worried about flooding in the basement each time it rained and how drafty the original windows had become. Thanks to the Weatherization Assistance Program, the home received 1,148 sq ft of attic insulation, 2,078 sq ft of wall insulation, 558 sq ft of bandjoist and foundation insulation, and vapor barrier. The foundation cracks were repaired, a missing chunk of concrete was filled in, and her gutters were cleaned out, all causes of the basement flooding issue. A large amount of infiltration and air sealing was also provided.
Though she has not seen a large decrease in her electric bill, the gas bill has decreased and through the winter months she did not have to set her thermostat as high as in the past. Of the inspector and the contracting crew, she said "They were all good workers, and didn't stop until the job was done!"
Last month marked Energy Efficiency Month and October 30th was recognized as Weatherization Day across the nation. Weatherization helps reduce energy costs for households by increasing the energy efficiency of their homes. Eligibility for the program is based solely on income.
The NCRPC administers the program for 41 Kansas counties. Learn more about the Weatherization Assistance Program and how to apply.
This article appeared in the November 2021 NCRPC Newsletter.