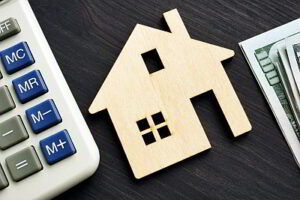 Financial incentives offered through the Washington County Home Ownership Pilot Program assisted in the purchase of 10 homes in the county from June to December 2022.
The program provided home buyers with down payment and closing cost assistance. The total value of the 10 homes purchased was just over $1.9 million, with $125,000 coming from the pilot program.
Grant funds for the program were provided through a contribution from the Patterson Family Foundation. Loan funds were provided by the North Central Kansas Community Network, Co. (NCKCN)-Four Rivers Business Loan Pool. North Central Regional Planning Commission (NCRPC) administered the program. NCKCN is an affiliate of the NCRPC.
"We were grateful to have the generous support of the Patterson Family Foundation helping to make this program possible," said NCRPC Home Ownership Program Manager Keegan Bailey. "Strengthening rural housing is a key to success for our communities."
Survey results of home buyers who accessed the program indicate positive local impacts.
"Employment was listed as the greatest reason for moving at 87%," Bailey said. "We were also pleased to see a high percentage of young home buyers with 73% of home buyers under the age of 30."
Other notable outcomes include 93% of home buyers reported the program was a factor in their decision to purchase a home at this time, 67% bought their first home, and 67% graduated from a high school in one of the counties in the NCRPC service area — including Clay, Cloud, Dickinson, Ellsworth, Jewell, Lincoln, Marshall, Mitchell, Ottawa, Republic, Saline and Washington.
Similar pilot programs have been completed in Cloud, Dickinson, Ellsworth, Jewell, Lincoln, Mitchell, Ottawa, Republic, and Saline counties and the City of Marysville. Future plans include the expansion of pilot home ownership programs to each of the remaining counties in the NCRPC 12-county service area, pending the availability of funding. Results of these pilot programs will be used to develop a permanent regional relocation program.
Learn more about the Home Ownership Program initiative.
This article appeared in the Quarter 1 2023 NCRPC Newsletter.