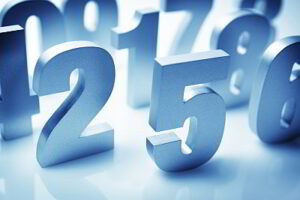 Many State and Federal awards require entities to have a Unique Entity Identifier (UEI) assigned by the Federal System for Award Management website (SAM.gov).
"The State has been rolling out new funding opportunities that have a short application window. All applicants are required to have a UEI# at the time of application," said NCRPC Community Development Director Bri Beck. "If you think your organization will ever pursue State and/or Federal funding you should register for a UEI# as soon as possible. While the process to register for a UEI# is typically simple it can take a while to receive."
The Unique Entity ID is a 12-character alphanumeric ID. The Federal government transitioned from using the DUNS Number to the UEI in 2022. If you already have your UEI#, make sure you are also fully registered in SAM and, that once you are registered, you do not let your account go inactive. Registration at the official SAM website is free. Do not be confused by look-alike websites offering to register on your behalf.
Recent changes have been made to enhance system security and deter fraud. SAM.gov has partnered with Login.gov to implement multi-factor authentication for registered SAM.gov users. When users go to SAM.gov and log in, they will be asked to create a Login.gov account. During initial Login.gov registration, users will be asked to enter an email address. Be sure to use your existing SAM email address to create the account. Access to a working phone number (mobile or landline) is also needed to register as Login.gov will send a security code.
For more information, contact the NCRPC or visit our website for assistance.
This article appeared in the Quarter 1 2023 NCRPC Newsletter.