National Weatherization Day 2017 is October 30. In recognition we are featuring how one local Weatherization Assistance Program (WAP) client was positively impacted by the program.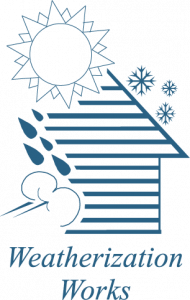 Improvements to a North Central Kansas home made through the Weatherization Assistance Program have made a big difference for one homeowner.
Living on a limited income following a family death made it difficult for this elderly homeowner to keep up with necessary home repairs. Having lived in the home for more than 45 years, the resident's primary concern when applying for the Weatherization Assistance Program was the home's furnace.
Ultimately the application for assistance was approved and improvements were made to the home. In addition to a new high efficiency furnace, the home also received insulation and air sealing measures. Previously the attics had only 3 1/2" to 6" of insulation and no sidewall insulation.
The project was completed in March 2016. Since that time, the homeowner has been amazed at the difference these improvements have made. The house is no longer drafty, utility bills have been cut in half, and there is now a credit on the homeowner's level-payment system.
For more information about the Weatherization Program the NCRPC administers in a 42-county area in Kansas, click here.