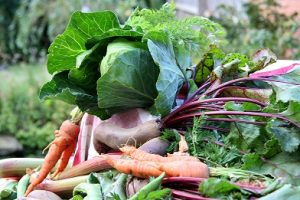 The North Central Kansas Food Council (NCKFC) is searching for representation from Washington County and Cloud County to serve on our council. If you work with local foods, have an enthusiastic interest in bettering local foods production/ distribution or want to help educate NCK residents on healthy eating and active living, please contact us!
NCKFC meets from 11 a.m. to 1 p.m. approximately every 6 weeks somewhere within our 12-county region. Councilors do have the option to call in and participate remotely if necessary. Our first major project will be working in collaboration with several partners to complete a food assessment of our region!
Currently, our food council members are creating advisory committees within each county who will support the council's mission, as well as help with some of the food assessment information collection. If you live in any of the following counties and are interested in participating, please let us know and we will get your in contact with your county's representative: Clay, Cloud, Dickinson, Ellsworth, Jewell, Lincoln, Marshall, Mitchell, Ottawa, Republic, Saline and Washington Counties.
To learn more, click here or visit the NCK Food Council Facebook page.