Pilot Program Helps 25 Families Stake Roots in Region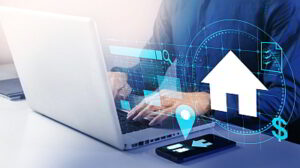 Financial incentives offered through the pilot North Central Kansas Regional Relocation Program attracted 38 new residents and assisted in the purchase of 25 homes in the region in the past year.
The pilot program launched August 15, 2022 and concluded in Spring 2023. It was available in Cloud, Ellsworth, Jewell, Lincoln, Mitchell, Ottawa, Republic and Saline counties. The program helped make home ownership more affordable for those relocating to the region by reducing the barriers of down payments and closing costs.
NCRPC administered the program offered by its housing non-profit, NCK Housing Opportunities, Inc. The non-profit serves Cloud, Ellsworth, Jewell, Lincoln, Mitchell, Ottawa, Republic, and Saline counties. An award from the Dane G. Hansen Foundation of Logan, Kansas, assisted in the creation of the loan and grant pool.
"This initiative would not have been possible without the generous assistance from the Dane G. Hansen Foundation and the tremendous support we received from area banks and economic development groups," Program Manager Keegan Bailey said.
The program offered a combination of a 0% down payment assistance loan of $10,000 and closing cost grant of $2,500 when purchasing a home of $50,000 of greater. In total, it impacted 64 residents living in 25 households. Of the residents who accessed the program, 15 moved from out of state, 26 moved from within North Central Kansas, and 23 moved from elsewhere in Kansas.
To be eligible, home buyers had to relocate to an eligible county in North Central Kansas within 18 months of the request. The primary bank loan also had to be provided by a bank having a physical location in the NCRPC 12-county service area.
"We were encouraged by the program results and positive local impacts in the region," Bailey said.
Since 2018, the various home ownership loan/grant programs in the region administered by the NCRPC have combined to assist in the purchase of 149 homes with an approximate value of $19.9 million. The previous pilot projects led to the creation of the 2022-2023 NCK Regional Relocation Program.
This article appeared in the Quarter 3 2023 NCRPC Newsletter.