Although specific challenges and opportunities for housing may vary for communities across the region, most would agree that housing is an important issue to address.
The NCRPC has launched two new housing nonprofit organizations to help play a role in meeting the housing needs of communities in the region.
NCK Housing Opportunities, Inc. serves Cloud, Ellsworth, Jewell, Lincoln, Mitchell, Ottawa, Republic, and Saline Counties. Four Rivers Housing Opportunities, Inc. serves Clay, Dickinson, Marshall, and Washington Counties. Both were formed in May 2018 and are IRS approved 501(c)3 nonprofit organizations.
The purpose of each is the following: "To stabilize population in its designated service area in North Central Kansas through assistance with housing opportunities; to maintain existing housing stock and help prevent further deterioration caused by vacancy; and improve economic conditions that help communities thrive." Simply put, the mission of each organization is to preserve and strengthen housing in North Central Kansas.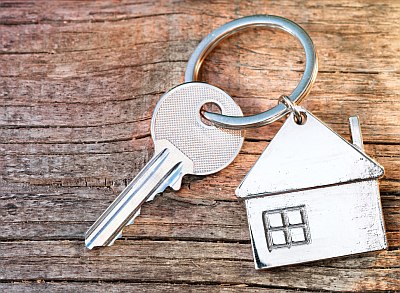 "We keep hearing the need for housing assistance in the region," Carol Torkelson, NCRPC Housing Director and board treasurer of the new nonprofits said. "We want to create programs that fulfill the purpose and mission of the nonprofits."
The NCRPC has introduced pilot home ownership programs over the past year in various locations across the region.
"The pilot home ownership programs are really our first offering to try to address some of the needs," Debra Peters, NCRPC Home Ownership Program Manager and board secretary of the new nonprofits said. "Housing rehabilitation is the next thing we want to tackle."
The new housing initiatives began under the business loan pool that Peters manages, but quickly evolved to the point of needing its own oversight committee. The housing advisory committee will grow as additional programming is added.
Doug McKinney, NCRPC Executive Director, is leading the new nonprofits as board president. NCRPC Executive Board Treasurer Brian Eilert also serves on the board of directors of the new nonprofits.
Currently Four Rivers Housing Opportunities, Inc. offers a Marysville Home Ownership Pilot Program and the NCK Housing Opportunities, Inc. recently expanded its NCK Home Ownership Pilot Program. For more information on either program, visit www.ncrpc.org/services/homeownership.
This article appeared in the July 2019 NCRPC Newsletter.