Program Assisted in Purchase of 25 Homes Last Year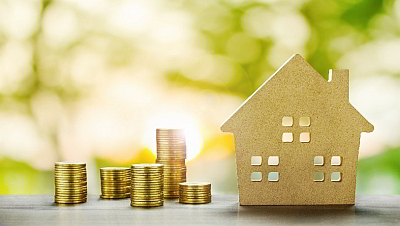 Financial incentives offered through the NCK Home Ownership Program assisted in the purchase of 25 homes in the region following the pilot program's official expansion to Jewell and Saline Counties in June 2021.
The program assisted eligible home buyers with down payment and closing cost assistance. The total value of the 25 homes was $4.3 million, with $312,500 coming from the pilot program. Five homes in Jewell County and three homes in Saline County were purchased with program assistance. Another 17 homes were purchased in counties where the NCK Home Ownership Pilot Program had launched previously. The program completed in December 2021.
The NCRPC administered the program offered by its housing non-profit, NCK Housing Opportunities, Inc. The non-profit serves Cloud, Ellsworth, Jewell, Lincoln, Mitchell, Ottawa, Republic, and Saline Counties. An award from the Dane G. Hansen Foundation of Logan, Kansas, assisted in the creation of the loan and grant pool, along with a regional match from NCK Housing Opportunities, Inc. The mission of the non-profit is to preserve and strengthen housing in its service area.
The 2021 pilot defined and marketed an eligible home project to include a home purchase price of $50,000 or greater including an existing home, existing home with planned/financed upgrades totaling $50,000 or greater, manufactured home including lot and infrastructure, or new construction.
"The results of this new marketing effort resulted in 10 of the 25 eligible home projects including $211,000 investment in improvements/remodeling of the existing home being purchased and a $1,411,000 investment in new housing stock," NCRPC Home Ownership Program Coordinator Keegan Bailey said."
Program data indicate positive local impacts. In a survey of home buyers, 20% were first-time home buyers and 39% took a new job in the last 24 months with 10% of those reporting the program incentive was a factor in their job decision.
"With the expansion of the pilot program to Jewell and Saline counties, we continued to see strong interest from individuals with local ties to the region with 73% of homebuyers reporting that they graduated from a school in the NCRPC 12-county service area," NCRPC Home Ownership Program Manager Debra Peters said. "We were also encouraged by 24% of buyers moving from out of state."
Additional pilot programs have been completed in the City of Marysville and Cloud, Dickinson, Ellsworth, Lincoln and Mitchell Counties. Since 2018, home ownership programs have combined to assist in the purchase of 114 homes in the region with an approximate value of $14.2 million. Future plans include the expansion of pilot home ownership programs in each of the remaining counties in the NCRPC 12-county service area, pending the availability of funding.
Learn more about the home ownership programs.
Washington County Home Ownership Program Currently Available
Pilot program launched June 20, 2022. Limited funds available on a first come, first served basis. Act now!
Offered by Four Rivers Housing Opportunities, Inc., a non-profit serving Clay, Dickinson, Marshall and Washington Counties. Managed by North Central Regional Planning Commission.
This article appeared in the June 2022 NCRPC Newsletter.