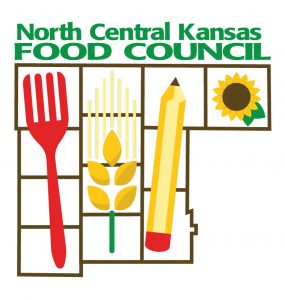 The North Central Kansas Food Council (NCKFC) will continue the next phase of its regional food system assessment this summer. The emphasis will be community engagement through surveying, outreach, and focus groups.
The first phase of the regional food system assessment focused on quantitative data. This summer's phase will engage local growers and producers, members of civic groups, government entities and others to ensure a comprehensive look at what is happening with local foods in the region and the current food system needs of each county. Ultimately the NCKFC plans to use the information from the summer's outreach to help plan an implementation strategy for each county and the region.
According to NCRPC Assistant Director Emily Benedick, guidelines for selling produce commercially and the expense of licensing can be a challenge for small local producers growing specialty crops for a living.
"The NCKFC wants to help increase support for local growers," Benedick said. "We hope that through the research conducted through the regional food assessment we will be able to collect the necessary data and trends of the region to help connect producers not only to each other to form local collaborations, but to also connect producers to interested consumers as a revenue stream."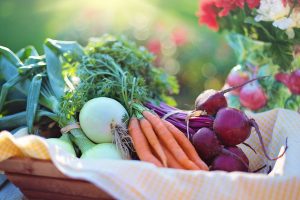 The NCKFC will begin surveying in June. The survey will help determine local food trends in consumption and availability of health food choices. It will be available online and through paper copies in public offices around the region. Focus groups will begin this summer and continue through the fall.
Each county also has a County Advisory Council that will be instrumental in the regional food system assessment. County Advisory Councils are still being formed in some counties. If you are interested in getting involved, contact the NCRPC at 785-738-2218.
The NCKFC was developed in 2017 as an initiative of the NCRPC and Live Well Saline County and is assisted by Advancing Rural Prosperity, Inc. (ARPI) through its joint partnership with the NCRPC to advance food system development in North Central Kansas.
The council is once again collaborating with Leon Atwell of ARPI and consultant Kolia Souza, who is affiliated with the Center for Engagement at Kansas State University, to complete this phase of the regional food system assessment.
A new member to the NCKFC team this summer will be Emily Reno, who will join the NCRPC through the Dane G. Hansen Foundation & K-State Research and Extension Community Internship Program. Reno will assist with surveying and focus groups.
Watch for more information about the survey beginning in June. To learn more about the NCKFC, like them on Facebook or visit www.ncrpc.org/nckfoodcouncil.
This article appeared in the May 2018 NCRPC Newsletter.
Update on June 1, 2018: The survey is now available at the following link:  https://www.surveymonkey.com/r/NCKFCSurvey.