Survey Results Help Identify Region's Current Priorities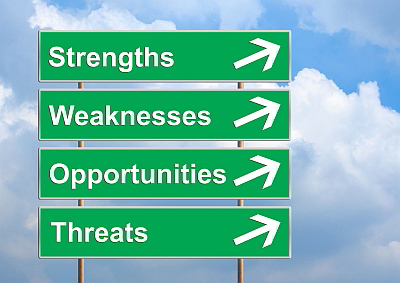 As an Economic Development Administration (EDA) partnership planning grantee, the NCRPC is responsible for updating a regional Comprehensive Economic Development Strategy (CEDS) at least every 5 years. A CEDS is a document that serves as a tool to help guide regional economic development efforts.
The NCRPC recently conducted a survey to ensure the 2021 CEDS update reflects the current needs and priorities of the region. Several trends emerged as current strengths, weaknesses, opportunities and threats for North Central Kansas. The top five of each are listed below. The complete lists will be included in the CEDS draft document that will be available on our website in August.
"Understanding the strengths, weaknesses, opportunities and threats of our region through the eyes and from the hearts of those who live and work here is so important for our organization," NCRPC Executive Director Emily Benedick said.
If you would like to learn more about the CEDS planning process, contact Executive Director Emily Benedick using the contact form.
---
Listed below are the Top 5 Strengths, Weaknesses, Opportunities, and Threats of North Central Kansas gathered from a 2021 public survey conducted by the NCRPC.
Strengths
Quality of life/low crime rates
Sense of community
Rural landscape
Educational systems and opportunities
Central location
Opportunities
Entrepreneurship/entrepreneurial growth
Housing rehabilitation/development
Remote working
Youth engagement and retention
Business development and support
Weaknesses
Housing (quality affordable housing)
Aging infrastructure/vacant buildings
Childcare availability
Loss of population
Aging workforce without replacements
Threats
Competition from online retail for local businesses
Declining rural population
Lack of industry/job diversity
Competition from urban areas for graduates
Aging and/or low skilled workforce
This article appeared in the July 2021 NCRPC Newsletter.